Leestijd: Less than a minute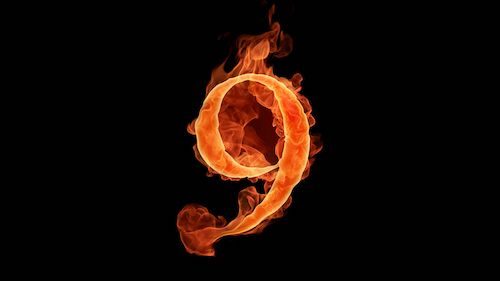 Deze stelling kwam ik zojuist tegen.
In order to get users to change to a new solution, it must be 9 times better than how they solve the problem already.
Een tijdje geleden schreef ik iets soortgelijks: gemak vecht tegen gewoonte. Het is leuk als iets makkelijker gaat, maar het is moeilijk om een gewoonte te veranderen. Dus houden mensen dingen graag bij het oude, ook al is een nieuwe oplossing eigenlijk makkelijker. Daardoor slagen een boel innovaties niet.
Nu kun je over het getal 9 van mening verschillen. Maar het onderstaande bevat een bruikbare onderbouwing. Klik op de afbeelding voor een grotere versie.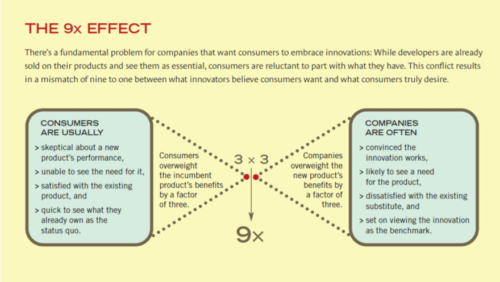 Goed om aan de muur te hangen als je met het ontwikkelen van een nieuwe toepassing bezig bent.
Overigens kan de Value Proposition Canvas een handig hulpmiddel zijn om je propositie scherper te maken, mocht je de 9 nog niet hebben bereikt.
Bron: de interessante nieuwsbrief van Tijs Vrolix.