Leestijd:
2
minuten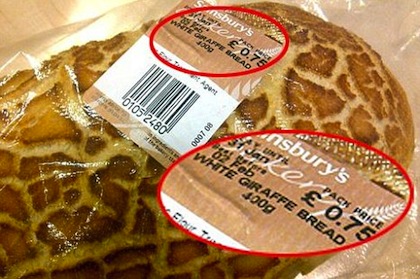 Op sociale media hebben grote merken de uitdaging een persoonlijke snaar te raken. Sainsbury's snapt dit.
Eerder reageerde de Engelse supermarkt briljant op een brief van een driejarig meisje. Dat schreef dat Tijgerbrood eigenlijk Giraffebrood hoorde te heten. Want de vlekken op het brood lijken volgens haar meer op die van een giraffe.
Sainsbury's reageerde attent met een persoonlijke vriendelijke brief en een waardebon.
"It is called tiger bread because the first baker who made it a looong (sic) time ago thought it looked a bit stripey like a tiger. Maybe they were a bit silly."
De moeder van het meisje zette de brief enthousiast online en begon een actie de naam van het brood te veranderen. Deze kreeg zoveel bijval, dat Sainsbury's aan de oproep gehoor gaf.
"In response to overwhelming customer feedback that our Tiger Bread has more resemblance to a giraffe, from today we will be changing our Tiger Bread to Giraffe Bread and seeing how that goes."
Zojuist reageerde het scherp op een tweet van een bekende Engelse blogger.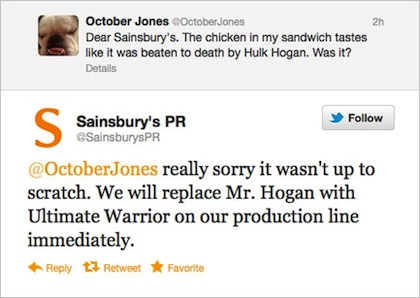 Het bedrijf nam ook telefonisch contact op om zich ter verontschuldigen dat "you had to wrestle your way through the sandwich."
Bron: AdWeek