Leestijd:
2
minuten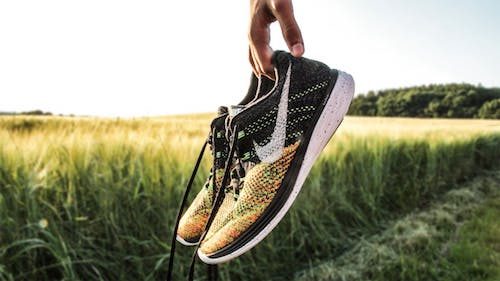 Ik vind vernieuwing in merkenland interessant. De rode draad van mijn artikelen en colleges is dat het digitale tijdperk merken functioneler heeft gemaakt.
A voelt beter dan B
Wat ik daarmee bedoel, is dat marketing traditioneel gezien 'de verleider' is. Een product of service krijgt van de marketeer een emotionele saus.
Dit is de kracht van suggestie. Deze werkt zo goed, dat mensen er door beïnvloed worden. Merk A voelt hierdoor beter dan Merk B, dus hebben klanten er meer geld voor over.
Nike is hier uiteraard een goed voorbeeld van. Koop je Nike, dan voel je je een winnaar.
Nu is mijn stelling zeker niet, dat dit niet werkt of dat merken hiermee moeten stoppen. Nike heeft me vaak geïnspireerd vaker en harder te rennen, bijvoorbeeld met dit filmpje.
A is beter dan B
Maar… digitale spelers focussen zich vaak op een ander element: de basale functionaliteit. Ze maken een product of service radicaal sneller, simpeler of goedkoper.
Ofwel, het onderscheid is intrinsiek. Merk A is beter dan Merk B. De emotionele saus is hierdoor minder nodig.
Amazon is hier een goed voorbeeld van. Een boek kopen bij Amazon is sneller, simpeler, goedkoper, makkelijk (etcetera) dan bij de boekhandel. Bij de boekhandel zit meer emotie. Maar deze emotie is meestal niet genoeg om de intrinsieke achterstand te compenseren (kopen bij de boekhandel is uiteindelijk meer gedoe).
Nike levert in
In de The Wall Street Journal kwam ik dit artikel tegen: 'Nike Thought It Didn't Need Amazon—Then the Ground Shifted'.
Het voelt als een goede illustratie van de botsing van deze twee werelden.
"For years, Nike Inc. was one of the biggest holdouts against Amazon.com, refusing to provide its sneakers and athletic clothing for sale on the hulking e-commerce site. Its products were so cool, the company reasoned, it didn't need or want the help.
Recently, Nike reversed course. Behind that decision lies a dramatic shift in the balance of power between brands and Amazon."
Goed of slecht nieuws?
Dat de winst van Amazon niet perse goed nieuws is, kun je hier overigens lezen, in een artikel van Vice.
 'Amazon Is Trying to Control the Underlying Infrastructure of Our Economy'
"Companies that want to reach the market increasingly have no choice but to ride Amazon's rails. (…) to describe Amazon as a retailer is to misunderstand what the company actually is, and to miss the depth of the threat that it poses to our liberty and the very idea of an open, competitive market."