Leestijd:
< 1
minuut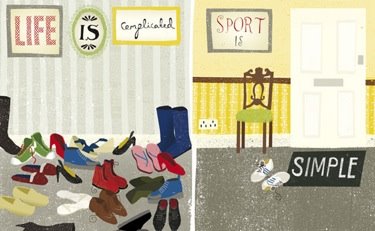 Howies vind ik een leuk merk. Een merk met een eigen visie. De oprichter, Dave Hieatt, heeft een interessante blogpost geschreven over het voordeel van een klein budget: het stimuleert creativiteit.
Een paar quotes:
"Sometimes, having a budget lets you hide the fact you don't have an idea."
"I have spoken to everyone in product design this week, and told them that our product will have to become so good that it becomes our marketing.
We have to make it so well, so different, so insightful, bring ideas to the table that have not been thought of. That way our customer can tell his and her mates about us."
"Given the choice of choosing between having a budget or having an idea, I would choose having an idea.
Every time."
Ofwel, een goede acid-test voor een nieuw concept: zou het ook werken als je weinig budget had?