Leestijd: Less than a minute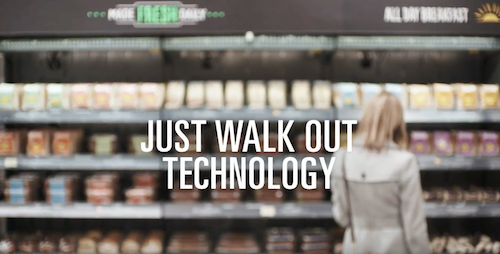 Amazon vind ik bijzonder fascinerend. Het merk innoveert als een dolle. En gooit daarmee allerlei marketingprincipes op z'n kop. Bijvoorbeeld dat je moet respecteren dat je merk in een vastomlijnde categorie zit.
Tegelijkertijd heeft een enorme focus. Een rode draad in Amazons innovaties is bijvoorbeeld Sneller en Goedkoper. En steeds als ik denk dat daar de rek wel uit is, word ik wederom verbaasd.
Amazon Go is zo'n voorbeeld. Opvallend omdat hier een 'echte supermarkt' betreft. En omdat ook hier het onderscheid zit in snelheid. Want je kunt naar binnenlopen, producten direct in je tas doen en weer naar buiten lopen.
Four years ago we asked ourselves: what if we could create a shopping experience with no lines and no checkout? Could we push the boundaries of computer vision and machine learning to create a store where customers could simply take what they want and go?
Our answer to those questions is Amazon Go and Just Walk Out Shopping.
Hoe dat werkt, vertelt dit filmpje…
De winkel zit in de beta-fase en is alleen open voor medewerkers van Amazon. Volgende jaar gaat hij echt open.